U.K. invites PM Modi for G7 summit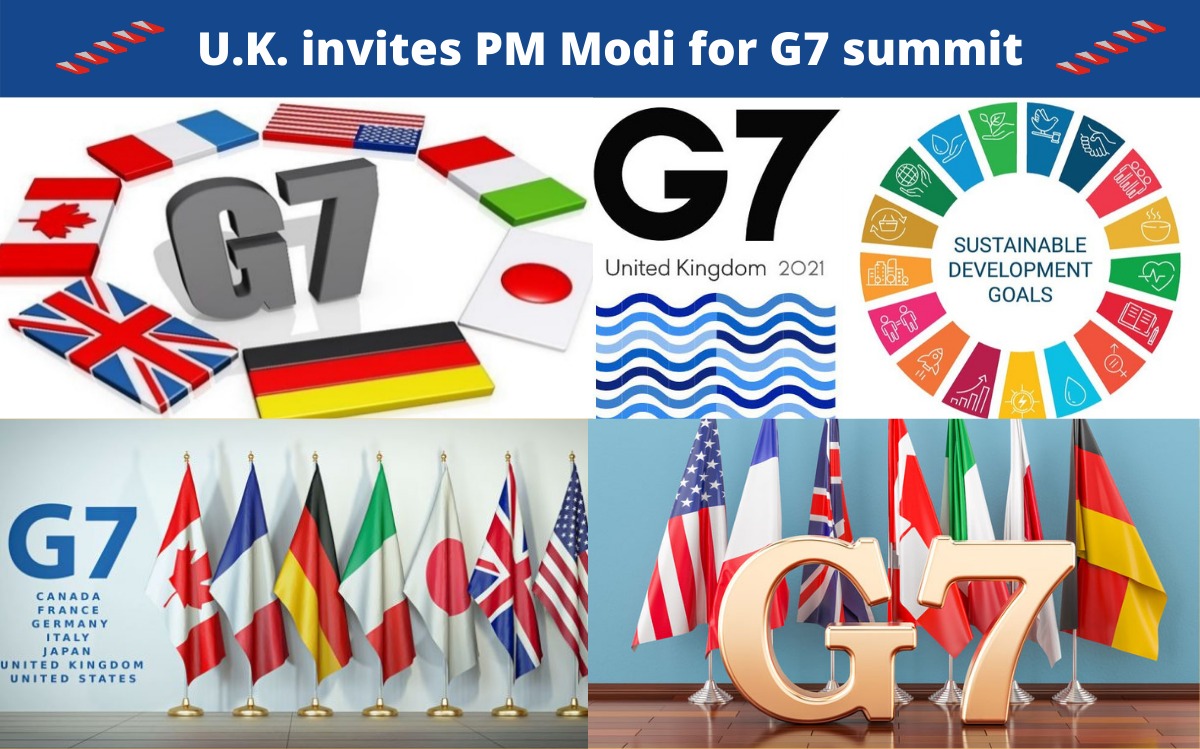 What is the G7?
The G7 (or Group of Seven) is an organisation made up of the world's seven largest so-called advanced economies: Canada, France, Germany, Italy, Japan, the United Kingdom and the United States. The group regards itself as "a community of values", with freedom and human rights, democracy and the rule of law, and prosperity and sustainable development as its key principles.
What does it do?
The initial group of six first met in 1975 "to exchange ideas on possible solutions" to a global economic crisis. Canada joined the following year.
Ministers and civil servants from the G7 countries meet throughout the year to discuss matters of mutual interest.

Is the G7 effective?
Though criticised as "an artefact of a bygone era", the G7 points to a number of successes, including helping to launch a global fund to fight Aids, TB and malaria, which it says has saved 27 million lives since 2002.
It also claims to have been a driving force behind the implementation of the 2016 Paris climate agreement, though the United States has given notice that it will withdraw from that.
Why is China not a member?
Despite having the world's biggest population and its second-biggest economy, China's relatively low level of wealth per head of population means that it is not deemed to be an advanced economy in the way the G7 members are, though it is part of the wider G20 group of nations, boasting a number of modern cities, such as Shanghai.
Wasn't Russia once involved?
Russia joined the group, which then became known as the G8, in 1998 but was suspended in 2014 after it annexed Crimea from Ukraine.
US President Donald Trump believes the country should be readmitted "because we should have Russia at the negotiating table".
What challenges does the G7 face?
Internally the G7 has had a number of disagreements, most recently when President Trump clashed with other members over taxes on imports and action on climate change at last year's summit in Canada.
The organisation has also been criticised for not reflecting the current state of global politics or economics.
There are no G7 members from Africa, Latin America or the southern hemisphere.
And it faces a challenge from fast-growing emerging economies, like India and Brazil who, though represented in the G20 group of economies, are not members of the G7.
It has been suggested by some global economists that these economies will outstrip some of the G7 nations by 2050.

Source:BBC